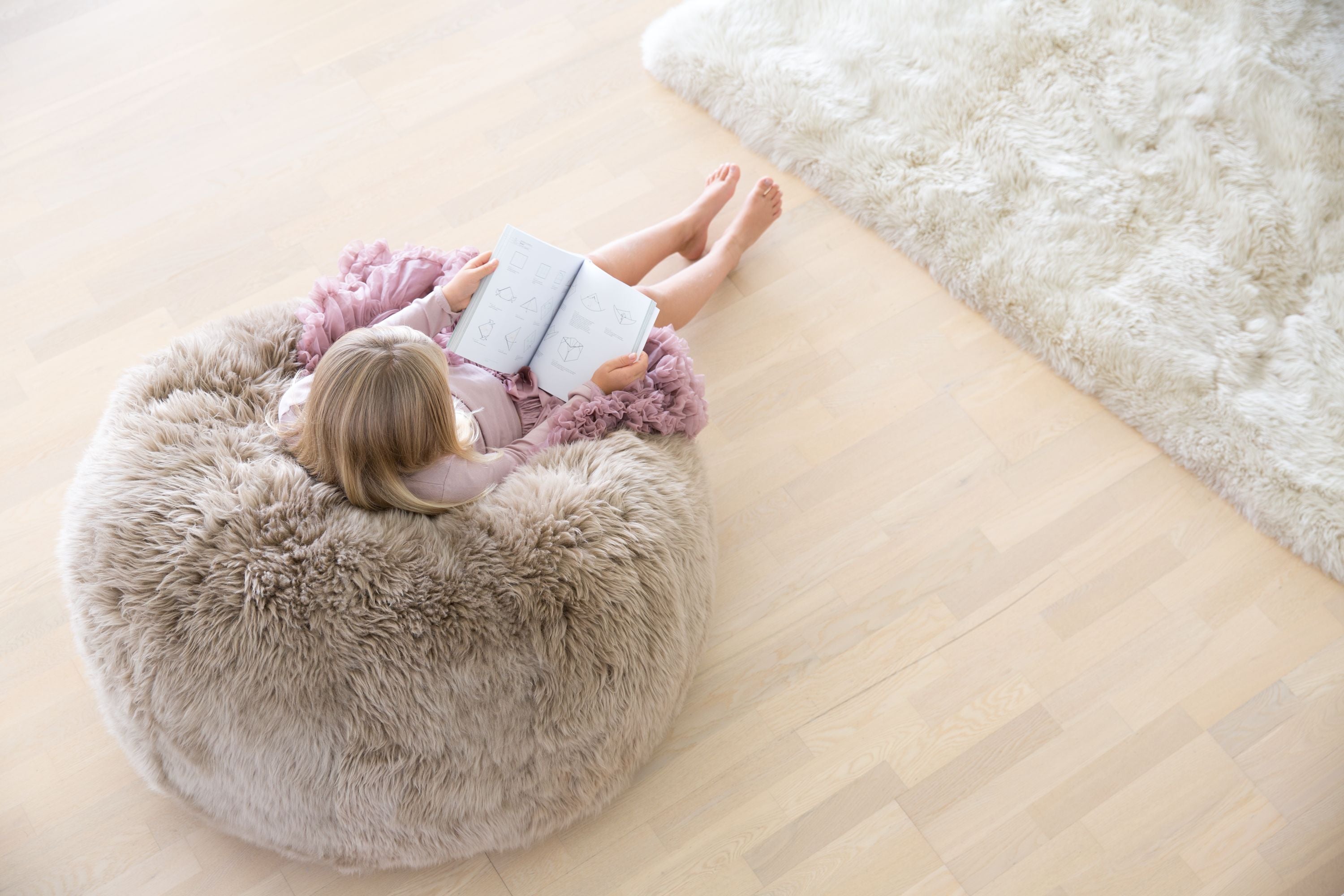 FREQUENTLY ASKED QUESTIONS
Help center
Here you can find the answers to our most common questions. If you can't find the answer that you are looking for, get in contact with our customer service and we will try and help you in the best possible way.
Support
You are our priority. You can reach our customer support team through our website's contact page, phone or by emailing. We are here to assist you with any questions or concerns.

Opening Hours (CEST):
Mon - Fri | 8am - 5pm

Tel: (+45) 75 801 050
Mail: hello@naturescollection.eu
Chat: Bottom left

NATURES COLLECTION A/S
Troldhøjvej 7 | 8722 Hedensted
Denmark | VAT: DK32096530
Products
Yes, all our products are made from natural sheepskin, ensuring the highest quality and comfort.
Yes, we are committed to ethical and sustainable sourcing of our sheepskin. Our sheepskin is sourced from reputable suppliers who adhere to strict animal welfare and environmental standards.
Sheepskin offers a range of benefits, including natural insulation, moisture-wicking properties, and incredible softness. It provides warmth in the winter and keeps you cool in the summer. Plus, it's hypoallergenic and easy to care for.
We are committed to sustainability. While sheepskin is a natural material, we also take steps to reduce our environmental impact, such as using eco-friendly packaging and supporting sustainable farming practices.
Yes, sheepskin is naturally hypoallergenic, making it a good choice for individuals with allergies or sensitivities.
Orders
You can easily place an order on our website by adding your desired items to your cart and proceeding to checkout.
If your order was placed correctly, you will receive an order confirmation by email. This will normally arrive within a few minutes after placing the order, but it can take a little longer.

If you have not received an order confirmation, it might be due to one of the following reasons:

Your order may not have been processed correctly, and therefore an order was not placed
You might accidentally have made a spelling error when entering the email address
The email has been sent but is placed in your spam folder
The email has not yet been sent from our servers due to a technical delay (which normally only occurs during Black Week and Christmas)

Are you still unable to find it? Our customer service team would love to help you out. Please get in touch with us.
Yes, we offer bulk and wholesale pricing for businesses. Please contact our sales team for more information and to discuss your specific needs here.
This is unfortunately not possible for us
Due to our fast processing and fulfillment times, we're unable to change an order once it's been placed. (Please note: Payment is processed at the time of shipment.) If you need to cancel your order, please contact us right away. We'll do everything we can to accommodate your request.

*Please Note: In-stock products typically ships within 1 business days from the time an order is processed. Custom products are made just for you and therefore cannot be canceled.
Please register before creating a wish list. If you're already a registered user, please enter your username and password. Once you're logged in to your account, you can add items by clicking "Save to Wish List" on any product page.
A sale price credit will be honored if an item goes on sale within 14 days after an order is placed. The credit will be applied to the original source of payment for the difference between the price that was charged and the sale price.
You should contact our customer service as soon as possible at hello@naturescollection.eu.

If you notice that your parcel is damaged when delivered, you should take a picture of it before opening the package. If your item is damaged, you should send an image of it together with the picture of the damaged parcel.

You will be able to return the damaged orders and get an exchange product free of charge. Just let us know that you are returning a faulty item.
Delivery
Need your items quickly? Enjoy free worldwide delivery on your Nature's Collection purchases. We offer UPS Express delivery for faster shipping options.

*Please note that free shipping is above 200 usd/eur/chf/cad
We offer free standard shipping and free returns. We also take care of any customs and import duties.

Should you, for some reason, receive a bill related to import or customs, please contact our customer service team, and they will take a look at the matter. 
Shipping times may vary depending on your location and the chosen shipping option. You can find estimated delivery times during the checkout process.
In connection with your order confirmation, you will receive a separate email from the freight forwarder with tracking link where you can easily follow your package and get notifications regarding it.
Returns
Yes, we have a hassle-free return and exchange policy. If you're not satisfied with your purchase, please contact our customer support team within 100 days of receiving your order for assistance.
Press 'Return' in the webshop header and type in the e-mail used to place the order. Then you will have the possibility to create a return.
For a return to be accepted, it must be sent back within 100 days and received by us in an unchanged condition. Once the return is processed and accepted you will get a confirmation by email. Your refund will be returned the credit card used to place the order. 
Natures Collection does not exchange items. If you wish to change your purchase to a different size, color or style, you need to return the product, and then place a new order on our webshop.

Products must be returned in a good and undamaged condition and should be returned in its original packaging. If returned products show signs of damage or use, other than what is required to establish the nature, characteristics and functioning of the product, you will be liable for any loss of value of such product. You may thus lose the right in full or in part to have the purchase price refunded. We will estimate the value on the basis of a specific assessment of the returned product. As soon as we have received and accepted the returned items, the refund will be issued.
If you are returning from outside the EU or the UK, please clearly label your package as "RETURNED GOODS" and attach your invoice/return form on the outside of your return parcel. You'll be able to find the invoice/return form in the email with the return instructions. Attaching the invoice on the outside of the parcel is very important, as failing to do so will result in a 15 EUR charge that we will need to put on you — and we don't want that.
You have 100 days to register your return after receiving your order. Once you register your return, you have 7 days after receiving your return label to drop off your return parcel at the relevant courier drop-off point. The courier is written on your return label. 

Depending on where you live, it can take up to 21 days for your return parcel to reach us. We process incoming returns on a running basis, and will we will refund you once your return has been processed at our warehouse.

For refunds, it depends on your bank and it may take up to 5 days for the money to be visible on your account.
Payments
We accept various payment methods, including major credit cards and PayPal, to provide a convenient shopping experience.
Yes, we take your security seriously. Our website uses secure encryption to protect your payment information.

This site has security measures in place to protect against the loss, misuse and alteration of the information under our control. All orders are transmitted over secure Internet connections using SSL (Secure Sockets Layer) encryption technology. All of your personal information, including your credit card information and sign-in password, is stored in encrypted format at all times. This website, and more important, all user information, is further protected by a multilayer firewall-based security system.
Living outside the EU makes you eligible for a VAT refund.

Unfortunately, we do not offer VAT refunds for purchases on our webshop, but we are working on making this a reality.
Warrenty
We stand behind the quality of our products. Many of our items come with a warranty against manufacturing defects. Please refer to the specific product page or contact our customer support team for warranty details.
OEKO-TEX® is a globally standardized, independent testing and certification system for leather products.

We are OEKO-TEX certified to ensure that the materials we use for our products are free of harmful chemicals.
Care
Caring for your sheepskin products is easy. Most can be spot cleaned with a mild detergent and warm water. Detailed care instructions are available on the product's care label and our website.
100 % Natural Products are 100% EASY-CARE! We promise.

Cleaning and maintaining your sheepskin product is easy. Most can be spot cleaned with a mild detergent and warm water. For detailed care instructions, refer to the specific product's care label or our website.

Natural wool- leather- and fur products are very easy to take care of. The fibres' unique structure even repels dirt and gives a natural durability and robustness.

Even so, we recommend you read below care in-structions before taking your NATURES Collection product into use. You will always find individual care instructions on any NATURES Collection product and you are more than welcome to contact our team for further assistance or questions.

Below you will find some general care instructions and a few tips&tricks to take care of your NATURES Collection product. Firstly, let us give you three simple rules to follow:

1. Vacuum, shake or brush your product regularly
2. Avoid direct sunlight for dyed products. This way you will avoid UV damage or fading
3. Attend to stains and spills as promptly as possible

Regular vacuuming will help to maintain the fluffy wool- and fur fibres. Please remember always to choose the lowest suction level to avoid any unnec-essary damage. Products with longer wool might also benefit from a brushing occasionally with a wire brush. Please ask the NATURES Collection team to supply you with one.

Small stains and spills can mostly be sponged off with a damp cloth and a little bit of lukewarm water. If not, please follow the care instructions on your product or contact our team. When dealing with stains and spills it is very important that you attend to the damage as promptly as possible, as wet stains are much easier to deal with than dry stains.

Finally, please remember that direct sun-light, because of UV radiation, is a strict NO! for dyed products. For all natural colours you are more than welcome to put it in the sun. We wish you the very best luck with your NATURES Collection product – we are sure that you are going to love it. We do!
Any OTHER QUESTIONS ?
CONTACT US
If you did not find your answer in our FAQ, please reach out to us through this contact formula and we will answer you shortly.